Embedded Systems Engineer
Become a member of our family to inspire and get inspired by
professional experts!
Are you interested and have some knowledge in embedded systems, microcontrollers, low-level programming, and computer electronic components? Are you familiar with linux operating system, and want to become an embedded developer? Look no further and apply for this job position!
developing new, smarter software solutions,
testing and evaluating software,
cooperation with other (foreign) development teams,
usage of standard software development tools.
bachelor's degree or higher in computer engineering, electronics, mechatronics or something similar,
fluent in English, basic/advanced knowledge in German is a plus,
knowledge of programming languages (C, C++, python, bash script …),
desired knowledge in designing basic electronic circuits,
desired knowledge in microcontrollers,
a desire to work in a team,
desire for personal growth and gaining knowledge.
full-time job (with half-year probationary period) or
possibility to start working as a student,
working in a team of young developers,
relaxed work environment,
working on different and interesting projects,
during the probationary period you will be helped and supervised (if needed),
working with other well known, foreign companies and development teams,
possibility of remote working and flexible working hours.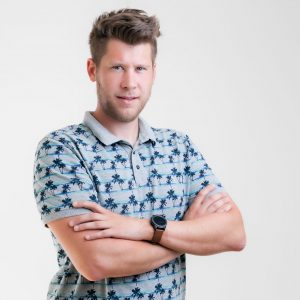 I started my professional career at Norik just after graduation and was soon given opportunity to work on projects with international clients with the help of a mentor. In the process, my knowledge and skills improved significantly to a point I can now work independently and guide other colleagues solving complex problems. Last but not least, I like the company's laid-back atmosphere and the policy of minimum viable bureaucracy.
To apply for a job, please
fill in
the contact form and attach your CV.
Liptovska 27a
3210 Slovenske Konjice
Slovenia